Yesterday I shared this picture on my Instagram and it went a little something like this:
"Sigh. Yesterday I had major anxiety. Something I haven't felt in a very long time. I wanted to run. I wanted to hide. I wanted to pull the covers over my head. And quite frankly that is what I did. 
Today I'm realizing that I'm not immune to this thing we call life. No matter how much work I've done, there is always more to do. 
I returned to my happy spot this afternoon to be greeted by this cloudy scene. How appropriate. Even the beach and the happy place have their days. Don't we all though?
I shared this to remind you that the struggle happens to all of us sometimes. And rather than white knuckle it or mask it with some BS status that doesn't throw down what's really happening, I'd much rather tell it like it is.
I'm committed to sharing authentically and that's got to include when things aren't feeling peachy or the sun isn't shining. 
I think so many people only talk about the good days and only show the highlight reels and not the REAL reels. If you know what I'm sayin…
The good news is I got a bomb diggity smoothie to sip on and I didn't turn to booze or drugs like the old me would have. And that's a win in the grand scheme of things. Namaste homies."
I share this because I think it's super easy as a leader or even as someone who actively participates on social media to only share the good stuff. You know, the pretty photos of everything being hunky-dory, the perfect meal, the perfect yoga post, the airbrushed selfie or the picture perfect family. I know I've been guilty of this.
But perfection is not relatable and in all reality we each have our "stuff" we face behind closed doors, hidden from our online lives.
I've made a commitment to myself and to this tribe that I will talk about EVERYTHING that's going on in my life. Not just the fluffy stuff.
I believe the more we share from authentic places, the more we realize we are all connected.
Last week, I talked about making NOW matter and the importance to seizing the moment in front of us. I believe by becoming more aware about what we truly want while also owning what is keeping us stuck, that we can truly step into who we are meant to be and honor what we have been uniquely gifted with.
I also talked about a giveaway that was BREWING. Drum Roll Please….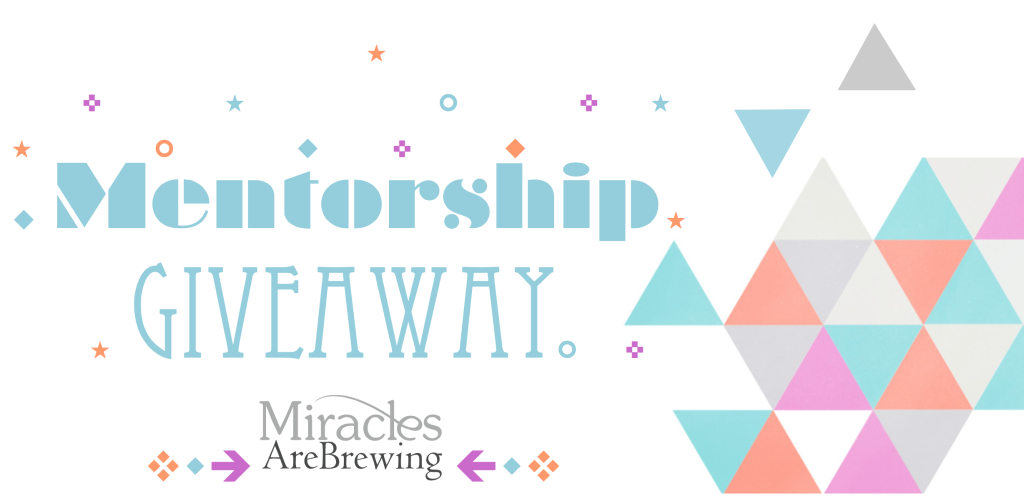 I've had countless people reach out to me for help, so here is your chance!! I'm giving away 3 months worth of mentorship with yours truly in the form of one-on-one coaching, weekly calls and my deepest commitment to walking alongside you to bust through your blocks and create lasting change.
As a Certified Lifestyle & Sobriety Coach with almost 8 years of sobriety, I've helped many people transform their lives, regain their happiness and begin living with a miracle mindset.
I want to know what's really going on in your life, why you want or need a lifestyle mentor & what you desire to create more of in your life with this help.
Let's talk about your REAL reel, not the highlight reel.
All entries must be received by 6/16 at 6pm PST. Winner will be chosen on 6/17 and will be sent out via email. So, be sure to confirm your email and entry so you don't miss the announcement email!
If this sounds like something a friend or family member could benefit from, please share it with them. Thank you so much for being part of the tribe!
Namaste loves.