---
Our intentions create our reality
The Art of Intentional Living
The Art of Intentional Living is an intimate Group Coaching Program designed to help you get reacquainted with your truths, values and intentions. This program will take you on a journey through 5 Modules in 5 Weeks that will help you realign with yourself and identify how you truly want to be living. This program is open to anyone who wants to live a more intentional life – one that promotes vivid clarity, radical inner empowerment and a much more mindful approach to everyday life choices.
When we begin living and taking action from our intentions, life opens up in beautiful ways. Whether you are in recovery, curious about living vice-free or simply want to begin a new course of direction in any area of your life – this program will help you redefine and refine your who you are and how you CHOOSE to show up in this world.
---
Are you ready to live more intentionally, play bigger & vibe higher?
Imagine waking up everyday absolutely loving your life.
Imagine what it would feel like to break a bad habit that has been keeping you stuck.
How would it feel to live a life like the one you keep saying you want to, but can't seem to figure out how?
What if you could get clear on what you truly want from life and create a plan to make it happen?
Imagine living a life you consciously create instead of waking up into Groundhog Day on autopilot everyday.
If this is speaking to you, here's your chance! 
It's time to start taking action from a place of complete clarity and alignment to your values & desires.
You CAN have a life you are totally passionate about – one that is free of addictions, hang ups & habits that weigh you down.
You'll learn how to integrate your values & intentions into how you live & apply that knowledge into everyday life.
Your potential is burning inside & it's time to figure out what's really possible for you & then design your life around that.
You'll have a tribe of people supporting you & helping you see you're not alone in the pursuit of a purposeful life.
This all can be yours should you choose to accept the journey into the Art of Intentional Living.
WEEK 1 : CONSCIOUSNESS

In order to create momentum and change, we must first bring a heightened sense of awareness into the fold – this will be our starting point. We will identify where we may be stuck or blocked, areas of habitual self-defeat and we will locate the places that may be out of alignment with our core ambitions. We will do a value assessment while also taking a look at our beliefs, which will offer necessary recalibration as we commence. This will also help us begin practicing more mindfulness as it relates to our internal dialogue, thoughts and actions.

WEEK 2 : EMOTIONAL INTELLIGENCE

Often the culprit of habit or living out of congruence with our core values is a lack of emotional intelligence or processing capacity. This week is designed to gently guide us through sitting with ourselves, taking an honest look in the mirror, healing through feeling and practicing self-love, forgiveness and compassion. We will learn to be truth tellers and seek new levels of harmony with our emotions, even the negative ones. We must release and surrender stagnant emotions and energy that keep us from living in genuine intentionality.

WEEK 3 : LUCIDITY

Next, we will move into illuminating and carefully clarifying what it is we truly want out of life. We will dive deep into desires, passions, goals and the visioning process. You will be guided to craft your own, personal Intention Mission Statement, which will set the tone for your journey through the program and beyond. Understanding how you intend to live is foundational to designing a life you love waking up into every day. Once we are clear on our intentions, we can start taking action from a place of aligned clarity and vitality – the crux of intentional living.

WEEK 4: UNEARTHING

Radical self-discovery plays a massive role in living an intentional life. We will explore self-care, spiritual practices, boundary setting, mindful nourishment and gratitude exercises together as you create a roadmap to what your Art of Intentional Living looks like. You will design and implement your Intentional Living Tool Box as you move through what speaks to your soul and supports your definitive path. This week will set you up with subtle yet powerful shifts that will reengineer how you approach life and teach you how to reset if you've veered off course.
WEEK 5: ALCHEMY
This is the seemingly magical process of transformation, creation and integration of intentional living into your everyday life. Now that you are completely dialed into your consciousness on a new level, you are ready to amplify into heart-centered alignment with your intuition, spirit and faith. This week will focus on helping you move into synchronization with your intentions and ultimately will give birth to greater purpose and presence inside of you. You will leave the program with a renewed sense of self, a resolute commitment to your intentions and a new ability to gracefully practice profound mindfulness in your decisions, choices and how you show up to your one and only precious life.
What You Will Receive On Your Journey:
Connector.

Weekly Emails & Videos

Each week you will receive an email & pre-recorded video, which will break the week down, provide inquiry opportunities and assignments as well as guide you on your journey. Communications will give you a daily guide to work through.

Connector.

Live Sessions

We will be doing a live group coaching session together each week, where I will lecture on each module, allow time for discussion/questions and provide coaching. This is an chance for us to interact and dive into the program together.

Connector.

Weekly Assignments & Daily Prompts

You will receive assignments & daily prompts to work on each week as we move through the journey. Assignments will be designed to help guide you deeper into inquiry, facilitate the clarity process & create a roadmap to living more intentionally.

Connector.

Private Community

You will gain lifetime access to a private Facebook group for support, community and sharing what's coming up for you. We will use our group for the duration of the program and beyond.

Connector.

Accountability

You will be partnered off at the beginning of the program. This person will be your buddy/accountability partner throughout the course of the journey to share, walk the path together & hold space for each other.

Connector.

Mentorship

Everything being presented to you throughout the program is work I've personally done and fine tuned over years of training & 1:1 coaching – you gain access to all of it. This also means I'll be sharing intimate parts of my own journey with you.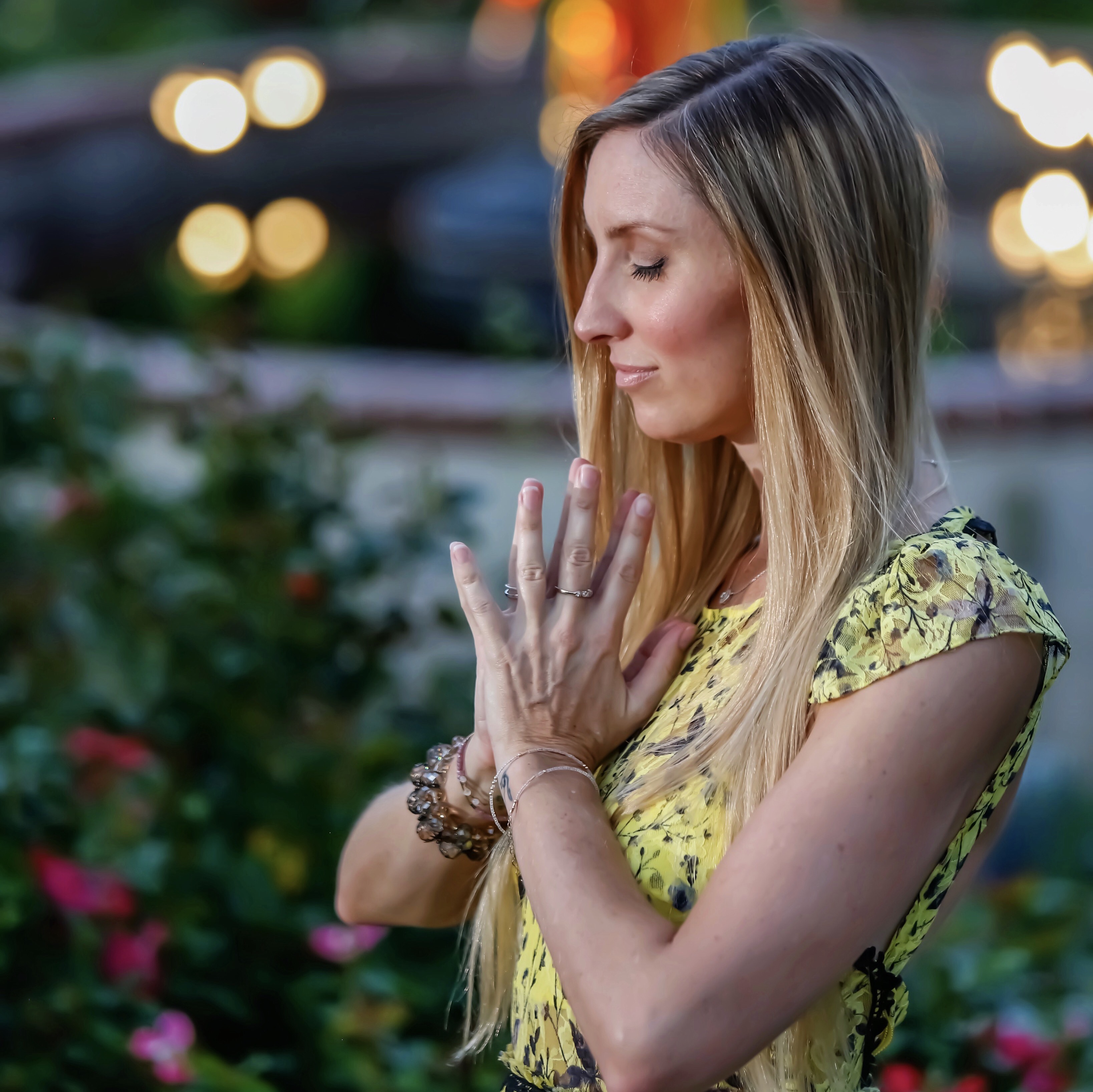 Carly Benson,
Founder of Miracles Are Brewing
Is a Certified Professional Life Coach specializing in recovery & holistic coaching. She has been sober from alcohol and cocaine since August 17, 2008 and through her own recovery has spent countless hours forging through personal development trainings, books and research.
After taking such a non-traditional route to her own life change, her mission has always been to inspire others to live more intentionally, play bigger & vibe higher by coming alongside them to help them find their own unique paths in her 1:1 coaching practice.
She also earned her 200-hour RYT through the Baptiste Institute and is trained in Cognitive Behavioral Therapy with the Beck Institute.
---
Are you ready to live more out of intention and less out of habit?
---
I choose to live by choice, not by chance. To make changes, not excuses. To be motivated, not manipulated. To be useful, not used. To excel, not compete. I choose self-esteem, not self pity. I choose to listen to my inner voice. I choose to live intentionally.
Registration is closed. Hop on the waitlist for the next program.